Today is the deadline set by the HSE for TENI, the Transgender Equality Network Ireland, to file its overdue accounts which are late for the third year in a row with the Companies Registration Office (CRO). These accounts were due late last year.

Earlier this month The Sunday Times reported that TENI
"..has accepted it was wrong for two of its directors, including the chairwoman, to receive almost €6,000 in consultancy fees for working on a publicly funded project without the transactions being declared in its annual accounts."
Mark Tighe reported that
"Records released under the Freedom of Information Act show that in 2017, Sara Phillips, Teni's chairwoman, was paid just under €3,500 for consultancy work on a project funded by the Irish Human Rights and Equality Commission (IHREC). Alex Lawson, a director, got just over €2,400 for consultancy work on the same project."
The HSE was said to have given TENI €1.24 million in grants over the past five years.  Last July The Phoenix magazine reported that the HSE said
"Social Inclusion North City and County have confirmed their monthly funding has been suspended since June 2021 following non-receipt of 2019 accounts."
Rethink Ireland also appears to have withheld funding from TENI.  In 2019 the lobby group was awarded

However last July The Phoenix reported that

And earlier this month Rethink Ireland confirmed that
"TENI (the Transgender Equality Network Ireland) received €69,000 in funding and €22,148 worth of non-financial support under the Mná na hÉireann, Women of Ireland Fund. TENI is no longer part of any Rethink Ireland programmes."  
Despite this the Rethink Ireland logo is still being displayed on the TENI website: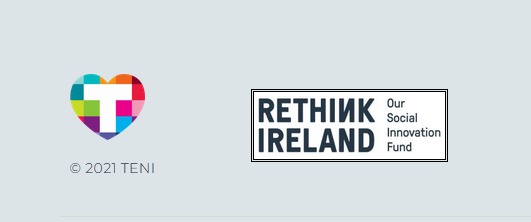 The Irish Human Rights and Equality Commission (IHREC) also withheld the offer of a grant in 2019 when TENI was apparently unable to supply the required financial documents:

Senator Ronan Mullen once again raised this issue in the Seanad last week:
As written about earlier this year, TENI is a company limited by guarantee.  It's not a charity despite the fact that in its own business plan for 2021 it was stated that

In 2019 the Charities Regulator in an internal email said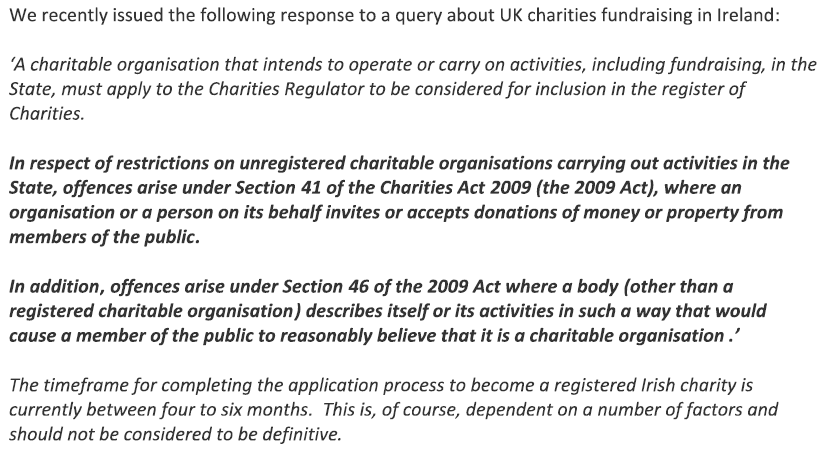 It's believed that TENI has applied for registration as a charity but as yet it hasn't appeared on the register of charities here, although it continues to seek donations:

From responses received under FoI it appears that TENI may have been written to twice last year by the Charities Regulator, with a response required by July 22nd last.

The Standards in Public Office register of lobbying shows that TENI, whose main activities are described as being in "advocacy/charity" has recorded 50 instances of lobbying of public officials or politicians since 2016.
Why is an unelected, unaccountable lobby group and company which is repeatedly failing to file its accounts on time being allowed to influence public policy which is having a serious impact on women and children and one on which women have never been consulted?