Thread from 26th May 2023
"The IPRT said women in prison in Ireland are among the most marginalised women in the state, with an estimated 85% having addiction issues and  studies suggesting they are more likely than men to have experienced  sexual, physical, or emotional abuse."
"..the majority of women committed to prison in Ireland are committed for less than a year on non-violent offences, with 2021 figures showing that 85% of all sentenced committals of women were for  12 months or less."
Yet Limerick women's prison includes 2 male sex offenders.
Progress in the Penal System (PIPS) report found "overcrowding remained a consistent feature of closed prisons, particularly in women's prisons."
Yesterday Limerick prison's women's unit was again the most overcrowded in the State at 175% or 49 prisoners for 28 beds.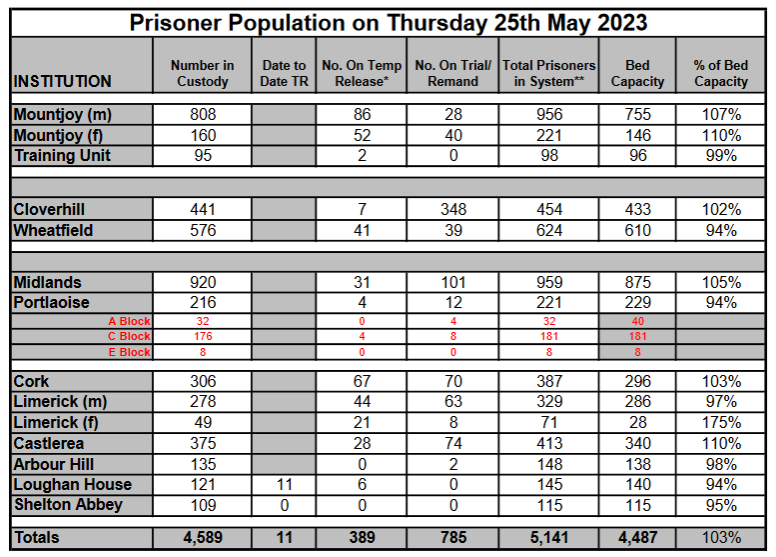 The new women's prison, due to open shortly, will only have 50 beds.  Will men with Gender Recognition Certificates continue to be accommodated in a women's prison?
Has @IPRT challenged this at all? If not, why not?
Law professor Cormac Behan, chair of the report advisory group, said challenges facing the Irish penal system include the absence of an open prison for women.
Is it too much to hope for that the new prison for women will be for women only?