by Colette Colfer
Dublin 16thSeptember 2023
'Nazi scum, off our streets'.
To walk in the streets of Dublin City centre on Saturday and to hear a mob of hundreds, held back by a barrier, chanting in unison, their voices rising like a dark shadow over the autumnal greenery of Merrion Square and reverberating against the elegant Georgian buildings 'Nazi scum, off our streets' was a chilling experience.
The 'Nazi scum' target of their raging incantations and aggressive snarls was a peaceful group of mainly women gathered for an event called 'Let Women Speak'. I was one of those women. A strong Garda presence and sturdy metal barriers kept the mob away with a no-mans-land of several metres between both groups. I walked to the metal barrier on the women's side to take a closer look at the huge crowd of baying protestors. This was the first time I have experienced mob power at such a close and visceral level. I shivered. Their chant was thunderous. So this is what it feels like to be the target of a mob.
The Nazis were not seen as the bad guys in 1930s Germany. They were the ones in power and were in their ascendancy. They had popular support. They held mass rallies and marches. They controlled the media, and most people were too fearful to speak up against them. According to the Nazis, Jews were the 'baddies'. Nazis proudly displayed posters designating areas and spaces as 'Jew free'. Nazis believed they themselves were the good guys. The full extent of their crimes and modus operandi only became evident in hindsight.
In 1930s Germany, powerful Nazi propaganda portrayed Jews as a threat to Germany and to the German people. This propaganda was a key factor in fuelling an industrial scale killing spree that led to the deaths of an estimated six million Jews. Other groups and individuals, including political opponents, were also targeted, and killed. To hear the chant in Dublin on Saturday calling women 'Nazi scum' denigrates the memory of those killed in the Holocaust, diminishes the enormity of Nazi atrocities, and dangerously demonises women who are gathered to peacefully speak and voice legitimate concerns about issues that affect their lives.
I went to the Let Women Speak event to lend my support to women who wanted to speak, women whose voices have largely been silenced and censored from main-stream media. I will admit I was scared. I couldn't sleep the night before. I had watched the Let Women Speak New Zealand event live online on the 25th March when a feral mob were clearly worked up by anti-TERF propaganda and Kellie-Jay Keen (aka Posie Parker) was attacked and had to be escorted from the scene for her safety.
Let Women Speak events are open to women from all political persuasions and from none. Most women who attend want to speak about, or listen to others speak about, the importance of biology, of bodies, of sex-based rights, of words, of menarche, menstruation, menopause. They speak about Magdalene laundries, miscarriage, symphysiotomies, sexual assault, still-births, rape, pregnancy, labour, mothering, same-sex attraction, desisting, detransition, gender ideology in education, the importance of single-sex spaces in prisons, women's sports, changing rooms. These issues are often obscured from the public sphere or else hidden completely by the blanket of gender identity discourse. Let Women Speak gives a space to diverse women's voices.
The protestors who gathered to try to silence these women were a motley crew with scores of flags, tambourines, whistles, sirens, amplified music, and megaphones. A photograph of one lead protestor dressed in an extravagantly multi-coloured suit brought to mind the Pied Piper of Hamelin. The protestors' aim was clear – to drown out the voices of the women speaking. In the run up to the event, posters had been shared online proclaiming 'NO TERFS IN OUR CITY'. Slogans also included 'protect trans youth', 'bring lots of noise', 'protest Posie Parker', 'No TERFs, no Nazis, No hate'.
The word 'TERF' is used to dehumanise and demonise women. Some women do try to reclaim the word but, in many instances, it is used pejoratively. Others have even tried to rebrand it to mean 'Tired of Explaining Reality to Fuckwits'. In the hands of the protestors, however, it is used as a derogatory slur. One person who supported yesterday's protest tweeted '#TERF – Toxic Effluent Running Freely'. It's not uncommon to see or hear reports of people calling for violence against terfs, including to 'punch a terf', 'kill terfs', or even to 'decapitate terfs'.
Many of those who supported or attended the protest against the Let Women Speak event were from, or are associated with, non-governmental organisations (NGOs) who receive huge sums of money from the Irish government. Le Chéile, a 'cross-sectoral alliance' was one of the main promoters of the event. Their members include Transgender Equality Network Ireland, the National Women's Council of Ireland, Gay Community News, and the Irish Council for Civil Liberties. Le Chéile members also include the Dublin Council of Trade Unions and political parties Sinn Féin and People Before Profit.
A prominent staff member of Transgender Equality Network Ireland, Noah Halpin tweeted support for the protest as did Ollie Bell, Education Co-ordinator with ShoutOut, an organisation that delivers 'LGBTQ+ Educational Programmes' across Ireland.
Paul Murphy TD of People Before Profit tweeted his support for the protest while Richard Boyd Barrett TD of PBP appeared in a photo of those protesting against the women's event.
Another organisation promoting the 'NO TERFs' poster on social media was, ironically, ROSA Socialist Feminist Movement. Green Party councillor and former Lord Mayor of Dublin, Hazel Chu, also endorsed the protest. Labour TD Aodhán Ó Ríordáin also tweeted his support. More support came from Mammies for Trans Rights and from former TD Ruth Coppinger.
There is already an entire calendar of events dedicated to people who support gender ideology and who believe that gender identity should be given precedence over biology. The full month of June is Pride month which is increasingly focused on gender identity rather than on sexual orientation. There is also Transgender Awareness Week, Transgender Day of Visibility, International Pronouns Day, and Non-Binary People's Day. Gender ideologists can freely voice their opinions, celebrate their community, publicly fly flags, give speeches, and speak on main-stream media, without having to have barricades to protect them from an angry mob. Women in Ireland had one day and just two hours of that one day, to gather and speak on a street in Dublin. Even this modicum of time was vociferously protested against.
Propaganda is powerful. It is being used today to silence women. Comparing women speaking about the potential risks of gender ideology to the perpetrators of a genocide when millions were gassed to death in extermination camps, makes a mockery of Nazi crimes. If you want to hear what was said at the Let Women Speak event on Saturday, listen to (and watch) the women speaking on the livestream. These women may have different opinions to you. You might not agree with everything they say. It will be clear to everyone however, that these women – are NOT  'Nazi scum.'
Finally, I want to say an enormous thanks to An Garda Síochána who did an absolutely phenomenal job on Saturday and ensured the protection and safety of all. The all-women steward crew at the Let Women Speak event were incredible too. Their bravery and courage – and that of Kellie-Jay Keen – is inspirational.
As we say in Ireland – Mnásome.[1]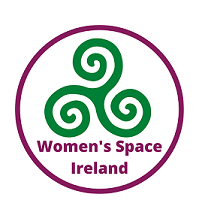 ---
[1] Mná pronounced meh-NAW, meaning 'woman'