As writer and journalist Helen Joyce points out:
"As a journalist, you're supposed to run towards the news. A scandal that is being suppressed for political convenience isn't the sort of story you should ignore."
Last week RTE Investigates produced a programme on the abuse of calves being exported from this country, yet to date has failed to properly investigate the ongoing issue of Irish children being referred to the discredited Gender Identity Development Service (GIDS) at the UK's Tavistock.
Since 2009 at least 240 Irish children have been referred to the UK GIDS.  We know that since 2019
"at least three doctors working in the gender area expressed grave concerns over the service provided by the Tavistock and Portman NHS Foundation Trust at Crumlin."
And yet we also know, according to Crumlin children's hospital, regarding the numbers of children treated
"Only approx. 40% of young people with gender dysphoria will be eligible for consideration for medical intervention." (part of email response)
Three years ago the  Irish Mirror also reported that
"Six out of ten children referred back to Children's Health Ireland Hospital at Crumlin receive psychosocial support while 40% receive medical treatment such as puberty blockers."
Irish children were referred to the GIDS at Tavistock from the age of five and seen from the age of seven. More than twice as many referred and seen were girls, so reversing the numbers suffering with suspected or confirmed gender dysphoria in adults in this country which a 2014 retrospective study found were 73% men.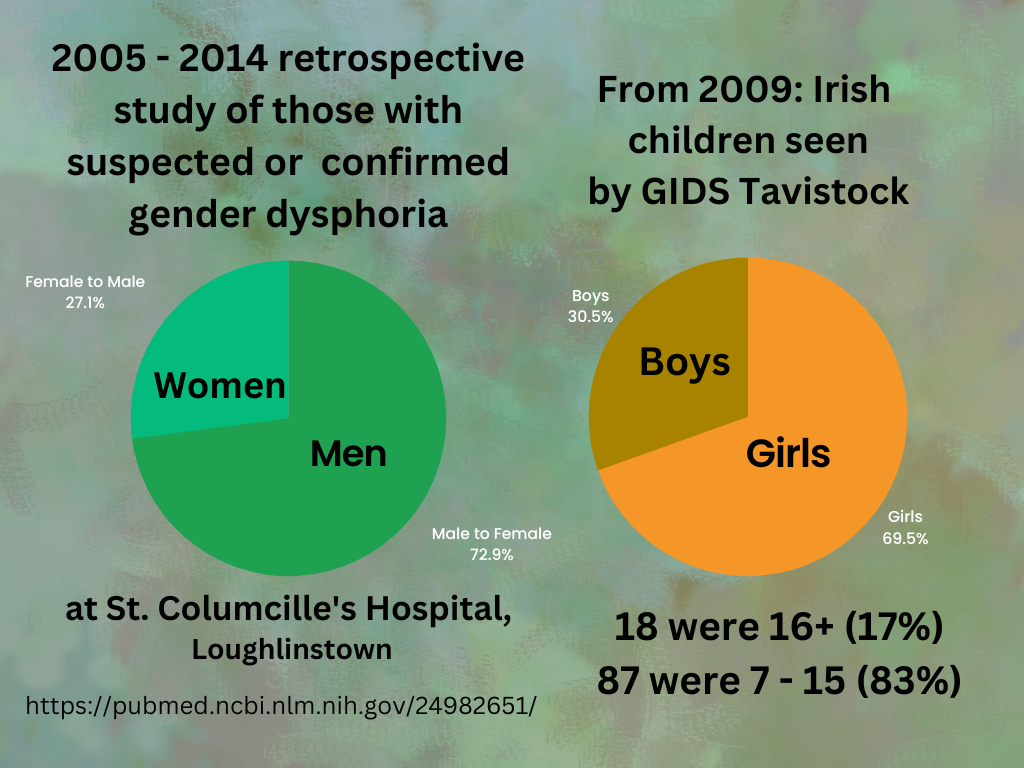 The issue is so serious that former Justice and Children's Minister Deputy Charlie Flanagan has repeatedly called for an investigation, which was surely even more urgent after the then British Health Secretary Sajid Javid in April last year planned an urgent enquiry into how children were being treated by the NHS. In October of that year Deputy Flanagan said
"I recognise the serious and delicate nature of the issue and I'm concerned at what has been an ideological response or an attempt to suppress a debate on a matter of public interest,".
He was repeating "'his earlier call for an 'independent investigation' into 'the nature, form and practice' of Ireland's relationship with Tavistock".  And again in May of this year he said: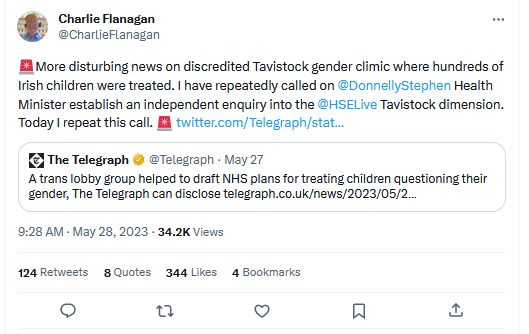 RTE says that research by the European Broadcasting Union 3 shows that a strong public service media strengthens democracy and fosters citizenship
"..and RTÉ takes seriously its role in upholding the democratic values enshrined in Ireland's Constitution…RTÉ is the most trusted media source in Ireland. This public trust is the lifeblood of public service media and RTÉ works every day to ensure that trust is retained."
Unfortunately however what we see is a clear abdication of responsibility for covering this contentious issue perhaps because RTÉ may feel itself under pressure from certain interests, such as Dublin Pride, or through membership of the National LGBTI+ Inclusion Strategy.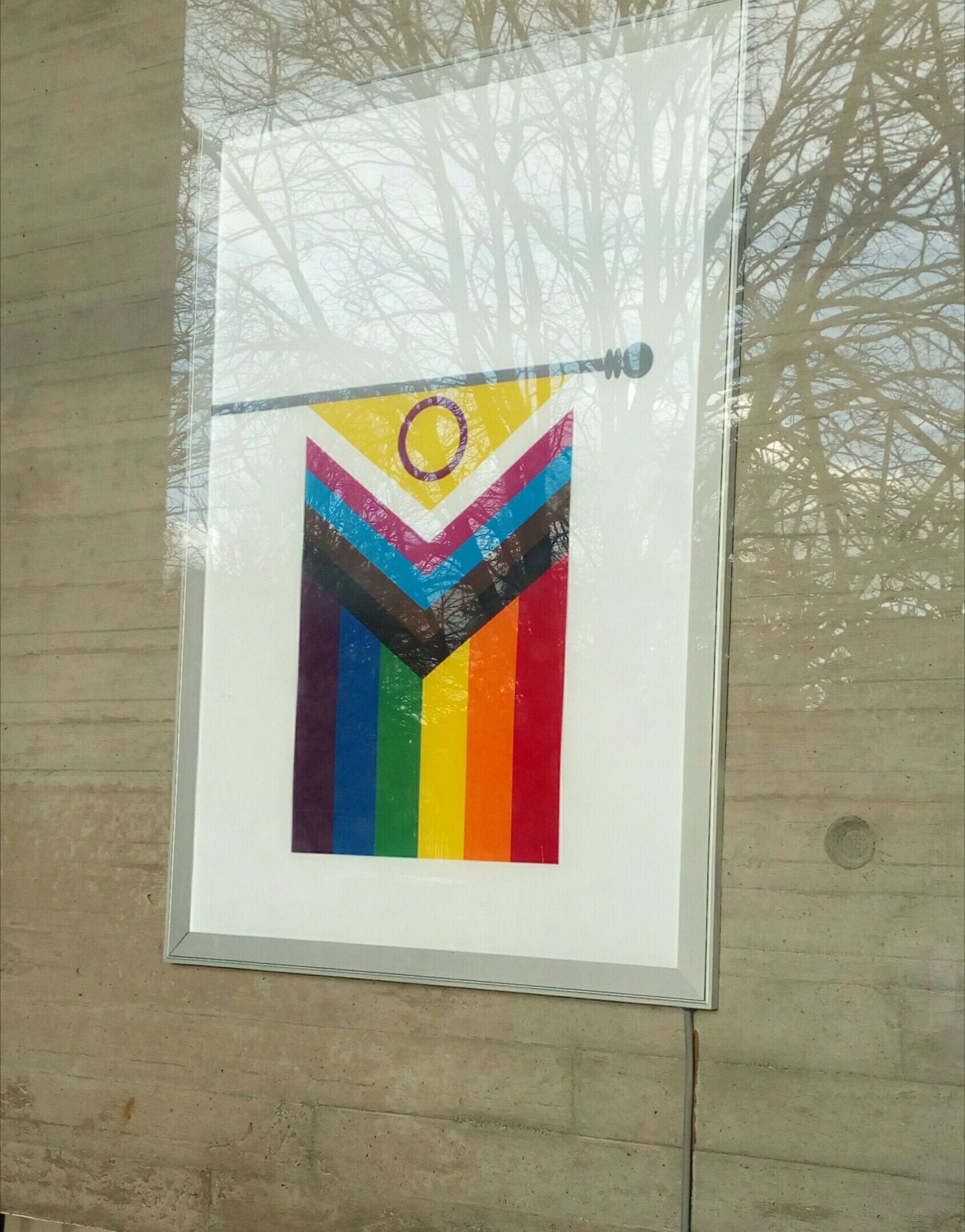 As Colette Colfer points out, in her article "Propagender"  referring to the National LGBTI+ Inclusion Strategy 2019-2021:
"RTE is listed as a contributor in the development of one of these strategies and as a 'lead partner' in its associated plan. A representative from RTE is also on the committee responsible for implementing the strategy. A Freedom of Information response from RTE shows that at least two gender identity lobby groups have provided training or workshops for RTE staff."
As reported in the Irish Independent last week, politicians are concerned that there will be a widespread refusal by the public to pay the licence fee given the current crisis.  But many people, especially women, have been wondering for some time how RTÉ is meeting its public service broadcasting remit on the issue of gender identity being added to multiple pieces of legislation, embedded in the education system and even distorting health information for women when other media outlets are covering it.
A recent example of the lack of proper reporting is seen in the inadequate coverage of the Criminal Justice (Incitement to Violence or Hatred and Hate Offences) Bill 2022.  It seemed to only attract attention after it became clear that there was considerable national and international condemnation and alarm at its undemocratic and authoritarian nature.
Finally, on 5th July Primetime did a short segment and interviewed Minister Helen McEntee.  The coverage was inadequate, with the peculiar new definition of gender not being discussed. It was also extremely late given the fact that the Bill had already been passed by the Dáil. If a few Senators had not voiced their concerns it would appear that the Bill might well have passed into law with little reporting by RTE.
It does appear that on this particular issue RTÉ is neither independent nor acting in the public interest of seeing this issue properly investigated and impartially covered.