Thread from 23rd November 2022.
"How have we come to the point, as an online community of the Irish language, that accounts on a social platform are suspended that only shared a link to an article that was printed on http://Tuairisc.ie?" (Google translation).
1/6
Google translation:   2/6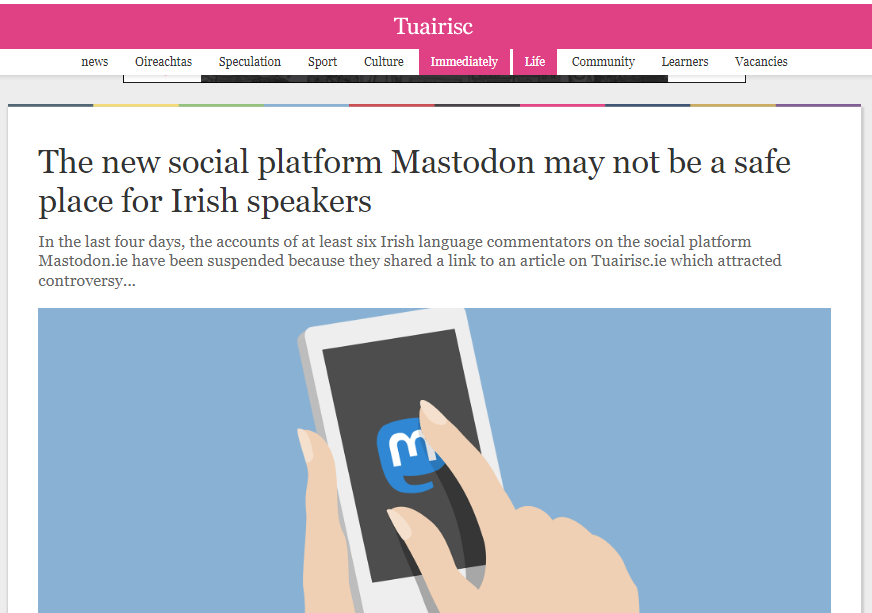 3/6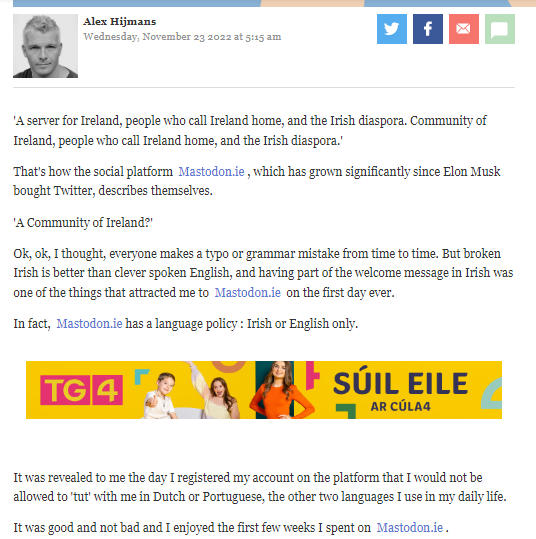 4/6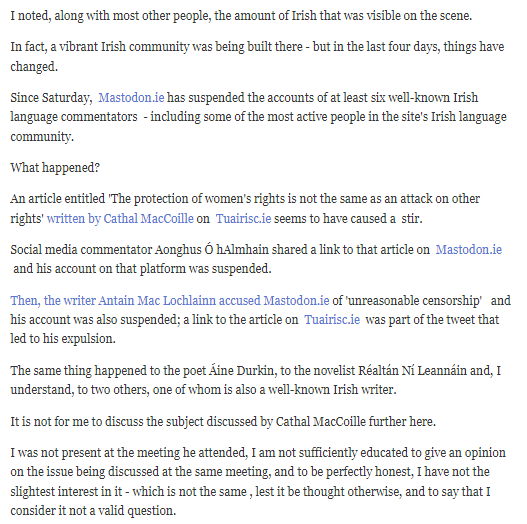 5/6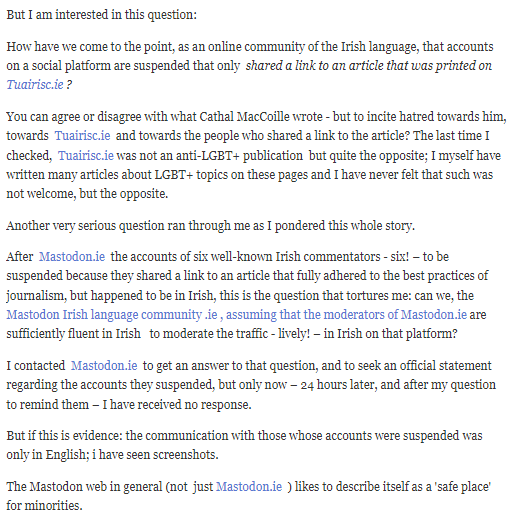 6/6
This all started with the #WomensSpaceToSpeak meeting on November 12th.